We have expertise in both small and large scale environments,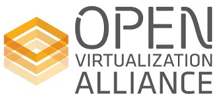 and due to a strong background in Linux we can implement a system, where virtualization, operating systems and applications work together in the best possible way. We also train users for the administration of the system, if that is needed.
Seravo is a member in the Open Virtualization Alliance. Our sister company has also used Xen virtualization based on Linux for hosting since 2003.
Why choose virtualization based on Linux?
Virtualization helps you to bring down the infrastructure costs. With virtualization it is possible to manage the amount of hardware that is in use, lower the use of electricity, and to automate some functions, which means that personnel resources can be used for more active tasks than mere administration. With virtualization the company can have a better precognition of what kind of a budget is needed for electricity, hardware space and personnel.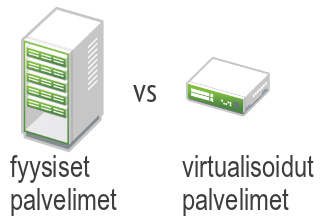 Better usage level for hardware
Since servers have to be designed for load peaks, most of the time most of their capacity remains unused. By virtualizing several computers into a single computer, it is possible to reach a situation, where the usage level of equipment is high, but there is still capacity for the load peaks of the individual servers.
When the amount of equipment is lower, other advantages are reached as well, when physical space is freed, use of electricity is lowered, and the amount of malfunctioning computers is minimized.
Virtualization can be implemented for desktop computers as well. The IT manager of the Kankaanpää city received a Linux award for taking desktop virtualization into use.

Advantages when compared with competitors
less information security vulnerabilities
better performance, more virtual machines with the same amount of hardware
open interfaces make possible integration into other systems

Advantages in openness and interoperability
the current server of the customer can most likely be used
clients can use any operating system (Linux, Windows, Mac)
high compatibility and widespread support

Advantages of the licensing model
no license or license management risks
capabilities of the host server can be increased freely, license does not limit that
all of the functionalities are included as a default, systems can be optimized on a purely technical basis and there is no fear of additional license costs

Advantages of the service model
independence from a single deliverer, the customer has real independence when making decisions
service-based business model, which has the needs of the customer at the core
If you use VMware or Hyper-V, it is useful to get acquainted with Linux virtualization and the support services we offer. Traditionally Linux virtualization systems have been the underdog in usability, but the new administration tools have in some areas even surpassed the competitors.